Welcome to the clinic of the dentists Sabine Paudler & Sebastian Paudler in Erfurt
Three pillars of treatment
We are concerned with treating your teeth and gums. We encourage as much prevention as possible and only as much acute care as is necessary.
Prevention will spare you time-consuming and costly procedures.
The second pillar is the dental aesthetics for existing teeth. We want to help keep your teeth healthy and beautiful.
The third pillar is the reconstruction of teeth. We use the most modern methods to make your tooth replacement as comfortable as possible.
Dental practice with modern skills
In addition to the latest materials and methods, quality dental treatment requires a competent team.
Dentist and dental assistants alike require a solid background and continual professional development. Only in this way can the Paudler team remain on the cutting edge of technology and research.
This is complemented by extensive dialogue with our patients. This dialogue not only helps to ensure your current well-being but also in our constant efforts for improvement.
Perfect organisation and service
Do you expect fantastic waiting room with terrace and winter garden? We didn't think so.
The team at the Paudler Practice bases its work around several important principles. Next to high-quality treatment, punctuality and reliability are at the forefront.
After all, who wants to spend half an hour or more reading old magazines.
The team at the Paudler Practice arranges appointments with no waiting. This means a peaceful treatment and more time to spend in Erfurt.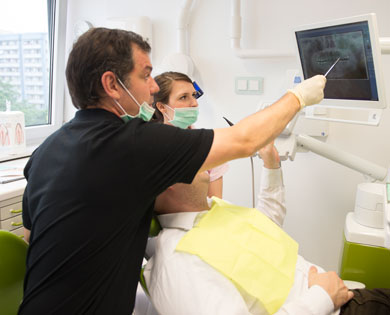 Centrally located in Erfurt
The state capital of Erfurt is located in the middle of Thuringia, and the Paudler Dental Practice is located in the middle or Erfurt.
We are well connected to all modes of transport. Whether it be on foot, with the bus or train, or by car.
The Paudler Dental Practice can always be reached quickly.
Because of its central location, after your appointment, you can enjoy a stroll through the scenic part of Erfurt.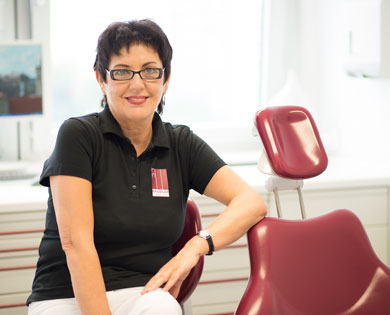 The Paudler Practice - for all your needs
Children are not simple miniature adults - they need special treatment. The team at the Paudler Practice has been specially trained to understand the needs of children.
Differently-abled people often have trouble getting around. Fortunately, the Paudler Practice is easily accessible. The practice can be reached by lift - no need to use the stairs. Taxis stop right in front of the building.
Fear is not an illusion but is rather based on bad experiences. We put all fears to rest.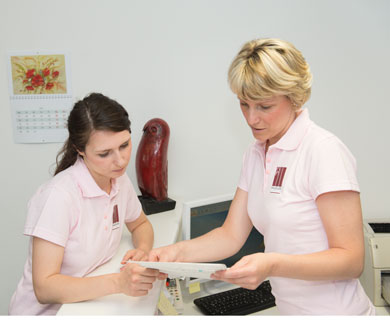 No wish is left unfulfilled
Opening times:
| | |
| --- | --- |
| Mo: | 8:00 - 12:00 am and 1:00 - 4:00 pm |
| Di: | 9:00 - 12:00 am and 2:00 - 6:00 pm |
| Mi: | 8:00 am - 1:00 pm |
| Do: | 9:00 - 12:00 am and 2:00 - 6:00 pm |
| Fr: | 8:00 am - 1:00 pm |
Appointment as desired
Telephone: 0361 - 2 25 26 26